HCI – Insured Contracted Physician Program (other than ER Providers) - MedRisk is a physician's risk management educational resource offered through affiliation with Health Care Indemnity, Inc. Access the CME resource. Med Risk courses do not apply to ER Physicians insured by HCI through the Contracted Physician Program.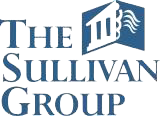 ER Physicians - The Sullivan Group provides educational courses to reduce the clinical risk associated with providing Emergency Services. Emergency physicians can access these educational resources on The Sullivan Group website.
About Health Care Indemnity
As a subsidiary of HCA Healthcare, Inc., HCI distinguishes itself as a comprehensive healthcare insurer committed to loss prevention, risk management and litigation management. HCI's mission statement embodies that dedication to assist healthcare professionals improve the quality of patient care by minimizing risk exposures that effect our insureds.
HCI specializes in professional liability insurance services for hospitals, ambulatory care centers and employed physicians that are affiliated with its ultimate parent, HCA Healthcare, Inc., the leading operator of hospitals in the United States.
To Request Claim Information:
If you are a provider insured now or previously insured by HCI and are in need of a claim history and/or coverage verification submit your request to our mailbox at corp.insurance@hcahealthcare.com.
Senior Management Team
The senior management team consists of:
Brad Spicer, President
(615) 344-5827
Eric Descher, CFO
(615) 344-5827
Lisa Baldwin, VP - Claims
(615) 344-5830
Kelly Conway, VP - Insurance
(615) 344-5825